Combine 2 products in a handy Travel Gift Set:
Executive USB Flash Drive
,
Lux Power Bank
. These carefully curated products can be branded with your logo, website address, slogan and more. The top of the Gift Case can also be Laser Engraved or Screen Printed in up to 4 colours. Any product colour combinations are allowed.
9 Days Lead Time. We assemble, customise and deliver your order all within this time!
Between Thursday, 16 Sep 2021 and Thursday, 14 Oct 2021, this product has an extended lead time. Please contact us for details.
Available from just 10 units
Whether you're after a small or large quantity, our friendly Account Managers will give you the best service they can. Enquire to get prices, virtual proofs with your logo and dummy samples. No obligation to order.
Gift Case Print Area

Branding Area designated by
Gift Case Colours
Black
White
Branding Options
Screen Printing
Screen Printing
Δείχνει την τεχνική εκτύπωσης 'Screen Printing', την πιο καθιερωμένη τεχνική εκτύπωσης από όλες. Οι τιμές μας περιλαμβάνουν πάντα την τεχνική 'Screen Printing' τεσσάρων χρωμάτων σε όλες τις περιοχές εκτύπωσης. Τα λογότυπα για προϊόντα που φέρουν αυτό το σήμα πρέπει να είναι σε αρχεία vector όπως .eps, ai, or.cdr. Οι γραμματοσειρές μετατρέπονται σε γραμμές και τα χρώματα γίνονται «συμπαγή», χωρίς «τόνους»και σκιές.
Laser Engraving
Laser Engraving
Δείχνει πως το προϊόν μπορεί να χαρακτεί είτε με διαμάντι είτε με με λέϊζερ. Η χάραξη σαν τεχνική εκτύπωσης δίνει πολύ επαγγελματικά αποτελέσματα. Οι τιμές μας περιλαμβάνουν πάντοτε την επιλογή της χάραξης σε όλες τα «τυπώσιμα» σημεία που φαίνονται στην περιγραφή του προϊόντος. Τα λογότυπα για προϊόντα που φέρουν αυτό το σήμα πρέπει να είναι σε αρχεία vector όπως .eps, ai, or.cdr. Οι γραμματοσειρές μετατρέπονται σε γραμμές και τα χρώματα γίνονται «συμπαγή», χωρίς «τόνους»και σκιές.
How they come
Micro-USB
Charging Cable

Services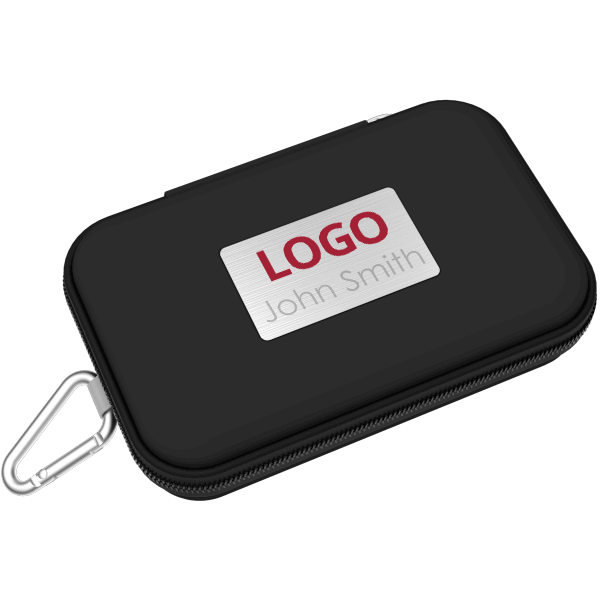 Individual Naming
We can engrave every item in your order with a unique name or serial number. These unique values will accompany your logo and slogan on the product.
Recent Reviews of 'Leather S' Gift Set
Flashbay is such a good company to deal…
Flashbay is such a good company to deal with. From start to finish, we received excellent and fast communication from Ruari, our Account Manager. After selecting and agreeing the products we wanted, our products were shipped fast in very secure packaging. The products delivered were of excellent quality and beautifully presented. 5 Stars for Flashbay. Will definitely work with this company again.
Amazing product and customer service
We are extremely happy with the level of customer service and the final product. The project which our USB kits were for had a forever changing brief and Rhys was so patient and came back with proofs quickly and thoroughly. Their sample box was brilliant and gave us the trust to know we would be wording quality. Even down to communication for the delivery as it was so close to the deadline (again my issue as the brief kept changing) but they were so helpful and we will be back again.