The Lux Power Bank is a luxurious and stylish promotional gift. The Lux features an LED torch and a supple leather casing that can be Screen Printed or Embossed on 2 sides with your organisation's logo or brand message.
Capacities
Colours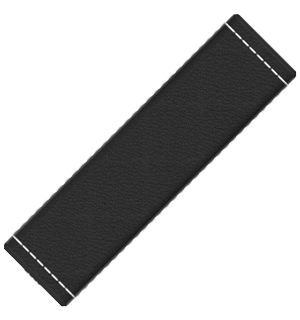 Black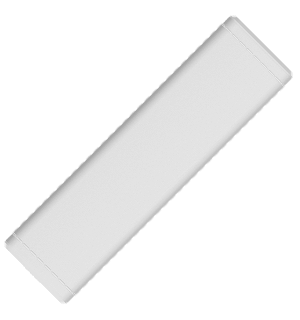 White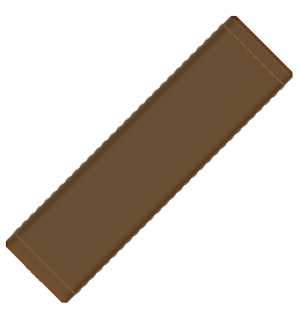 Brown
Branding Options and Print Area

Branding Area designated by

Screen Printing:
Area Front: 77mm X 12mm
Area Back: 77mm X 12mm

Embossing:
Area Front: 45mm X 10mm
Area Back: 45mm X 10mm
Screen Printing
Screen Printing
Δείχνει την τεχνική εκτύπωσης 'Screen Printing', την πιο καθιερωμένη τεχνική εκτύπωσης από όλες. Οι τιμές μας περιλαμβάνουν πάντα την τεχνική 'Screen Printing' τεσσάρων χρωμάτων σε όλες τις περιοχές εκτύπωσης. Τα λογότυπα για προϊόντα που φέρουν αυτό το σήμα πρέπει να είναι σε αρχεία vector όπως .eps, ai, or.cdr. Οι γραμματοσειρές μετατρέπονται σε γραμμές και τα χρώματα γίνονται «συμπαγή», χωρίς «τόνους»και σκιές.
Embossing
Embossing
Δείχνει την δερμάτινη επιφάνεια του προϊόντος που μπορεί να επεξεργαστεί για ανάγλυφο τύπωμα. Κατά τη διάρκεια της ανάγλυφης επεξεργασίας, το λογότυπο σας τυπώνεται πάνω στο δέρμα χρησιμοποιώντας ένα μεταλλικό κύβο συνδυάζοντας θερμότητα και πίεση. Κατά την προετοιμασία του ανάγλυφου τυπώματος, κατασκευάζουμε ένα μεταλλικό κύβο να ταιριάζει στο σχήμα του λογοτύπου σας. Αυτή η μέθοδος τρισδιάστατου branding δίνει στο λογότυπο σας μια εντυπωσιακή εμφάνιση. Ωστόσο, η τεχνική δεν είναι κατάλληλη για λογότυπα με λεπτά χαρακτηριστικά ή σε περιπτώσεις που το λογότυπο πρέπει να εμφανιστεί σε μικρότερο μέγεθος. Οι τιμές μας πάντα περιλαμβάνουν τη διαδικασία ανάγλυφου τυπώματος. Τα αρχεία εικόνας των λογοτύπων για προϊόντα με αυτό το σήμα πρέπει να είναι σε format όπως .eps, ai, and .cdr. Οι γραμματοσειρές μετατρέπονται σε γραμμές και τα χρώματα γίνονται «συμπαγή», χωρίς «τόνους»και σκιές.
Safety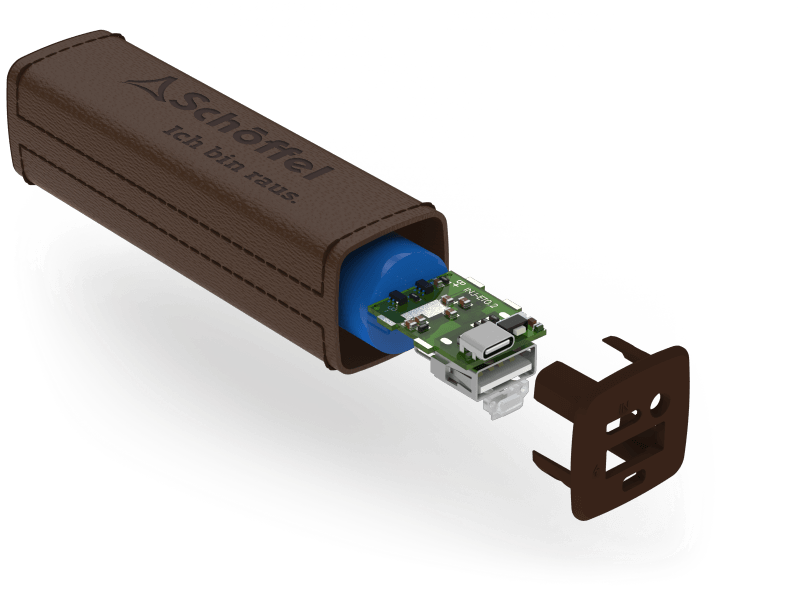 Output over-current and over-voltage protection


Input over-current and over-voltage protection


High temperature shut down


Short-circuit protection


Electrostatic Discharge (ESD) protection
Features
Easy check charge status. Push button to see remaining charge.


Auto-on when device connected. Auto-standby when disconnected.


Auto-adapting charge current to support variety of devices and optimise charge time


A handy LED Torch that can be turned on and off by pressing the status button.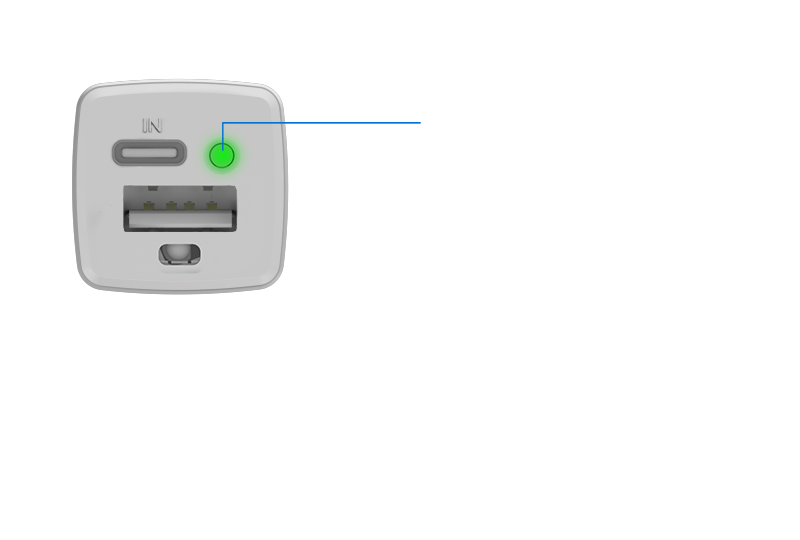 50-100% Charged
20-49% Charged
0-19% Charged
How they come
Your Power Bank

Micro-USB
Charging Cable

Accessories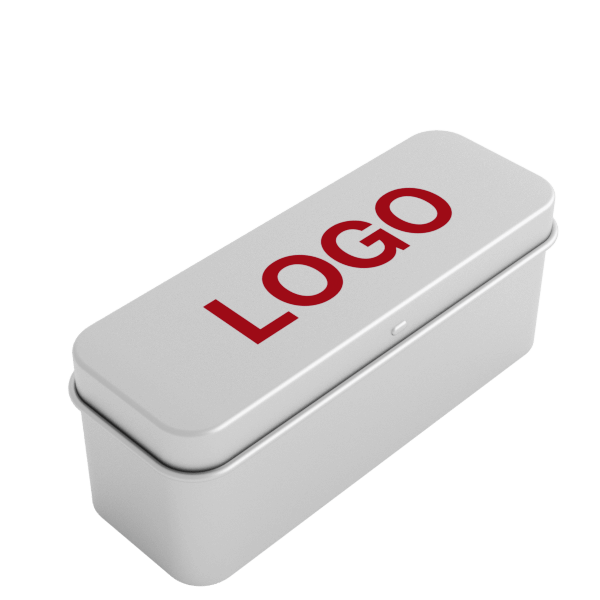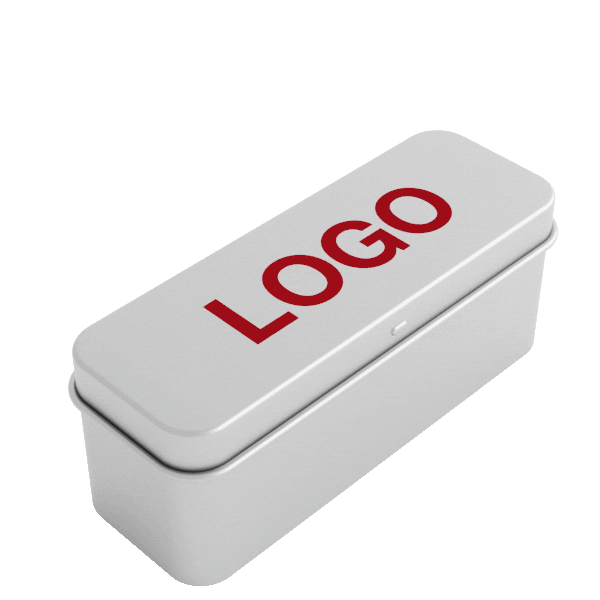 Presentation Tin Extra Large
The Presentation Tin looks great and also protects your Branded Promotional Product. It has a white foam cut-out fitted to the product and the top of the Presentation Tin features a large branding area ready to be printed with your logo.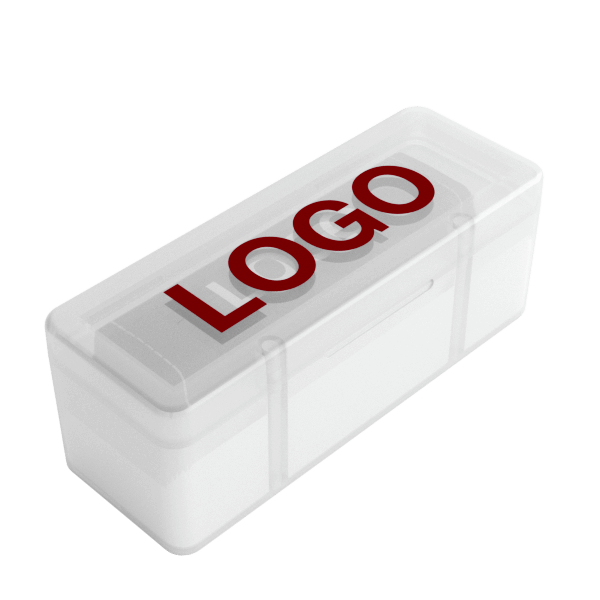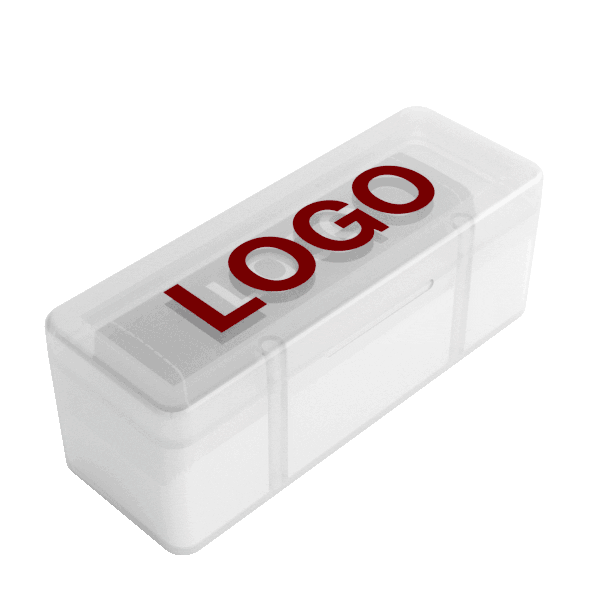 Magnet Box Extra Large
Made from a strong translucent plastic, the Magnet Box can fit a variety of products. The lid is keep securely shut by two small magnets. The Magnet Box has a white foam cut-out fitted to the product and the front of the box can be Screen Printed with your logo.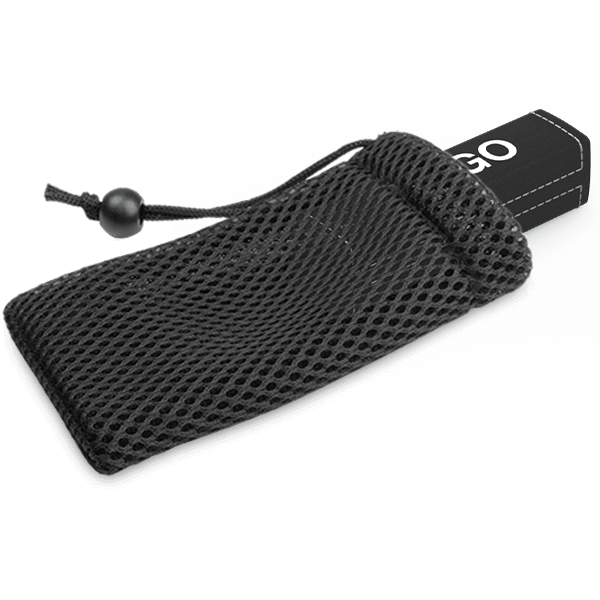 Fabric Bag
Made from a protective mesh fabric that's soft to the touch, the Fabric Bag is a handy accessory that will protect the Branded Promotional Product when its not in use. The drawstring mechanism at the top of the Fabric Bag ensures the product inside remains securely enclosed at all times.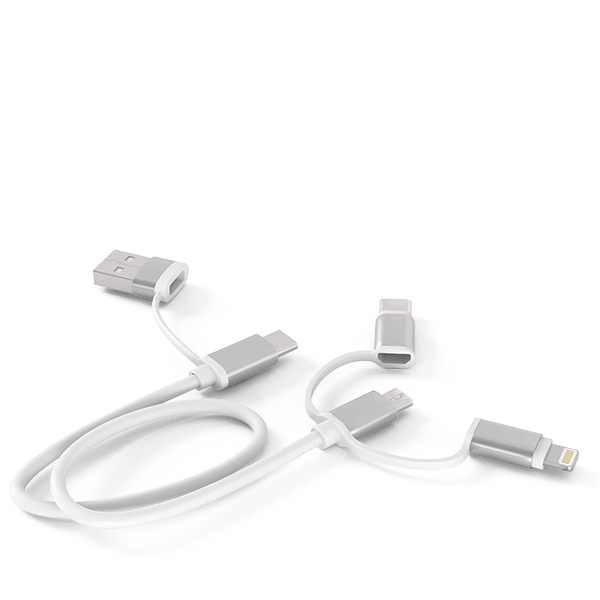 Triple Head Cable Upgrade
The Triple Head Cable provides connectivity to both Android and Apple devices. It features a Micro-USB, a 'Lightning' connector and a USB-C connector. With its sturdy anodised aluminium ends, the Triple Head Cable is the perfect cable upgrade.
Dimensions and Weight
Length: 95mm (3.74 inches)
Width: 25mm (0.98 inches)
Height: 25mm (0.98 inches)
Weight: 77 grams (2.72 Ounces)

Tech Specs
Input: 5V/1A, Output: 5V/1A
Battery Type: Lithium-ion
Full Charge Time: 3-4 Hours
Environment
Where plastic is used for non-visible internal parts, these materials come from 100% recycled sources

RoHS This product fully conforms to RoHS Directive (EU Restriction of hazardous substances).
Recent Reviews of Lux
July 6, 2021
Flashbay is such a good company to deal…
Flashbay is such a good company to deal with. From start to finish, we received excellent and fast communication from Ruari, our Account Manager. After selecting and agreeing the products we wanted, our products were shipped fast in very secure packaging. The products delivered were of excellent quality and beautifully presented. 5 Stars for Flashbay. Will definitely work with this company again.
June 1, 2021
Flashbay is Terrific!
2nd time in the last year that I have used Flashbay and couldn't be more pleased. Jill in sales is outstanding! Excellent communicator and always professional. Product is top notch and arrives when promised. Will use again, very soon.
April 21, 2021
Excellent!
Great work to work with Brian! He was super helpful, accommodated our needs, and was always available to help me. The products came on time and the team loved our portable chargers!
February 3, 2021
Fantastic service and products
Fantastic service and products we will certainly be finding new exiting items from you Thankuo
October 9, 2020
Brian Truong was fabulous in helping me…
Brian Truong was fabulous in helping me with an order. He stayed late on a Friday evening to help get it in so we'd have our materials in time for a rebrand launch. We had a lot of moving parts and I had multiple changes on artwork. Brian was very patient, never hesitated to send me a different version and overall delivered exceptional customer service. As an agency owner, I need more partners like this!
August 6, 2020
Very profession in all ways
Very profession in all ways from very first enquiry to the delivery of product.