Available in 6 vibrant colours, the Lumi LED Torch will become a trusty companion for your Customers and Clients. The outer-shell can be Screen Printed or Laser Engraved with your logo, slogan and more. A great promotional product for your next Meeting, Event or Conference. Three AAA batteries come included as standard.
Colours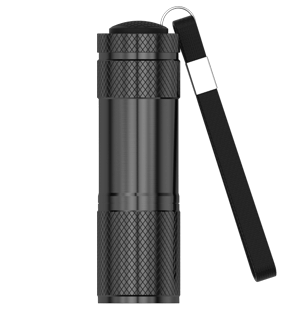 Black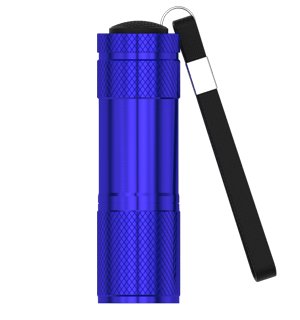 Pantone Reflex Blue C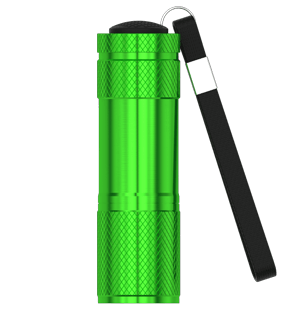 Pantone Green 361 C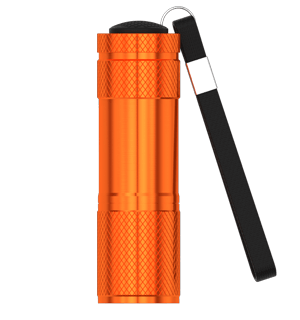 Pantone Orange 021C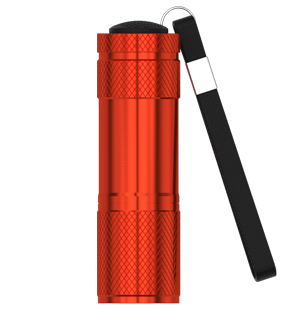 Pantone Red 186 C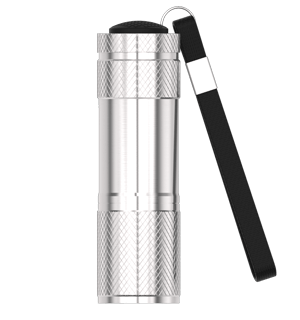 Silver
Branding Options and Print Area

Branding Area designated by

Laser Engraving:
Area Side: 22mm X 10mm

Screen Printing:
Area Side: 22mm X 15mm
Screen Printing
Screen Printing
Δείχνει την τεχνική εκτύπωσης 'Screen Printing', την πιο καθιερωμένη τεχνική εκτύπωσης από όλες. Οι τιμές μας περιλαμβάνουν πάντα την τεχνική 'Screen Printing' τεσσάρων χρωμάτων σε όλες τις περιοχές εκτύπωσης. Τα λογότυπα για προϊόντα που φέρουν αυτό το σήμα πρέπει να είναι σε αρχεία vector όπως .eps, ai, or.cdr. Οι γραμματοσειρές μετατρέπονται σε γραμμές και τα χρώματα γίνονται «συμπαγή», χωρίς «τόνους»και σκιές.
Laser Engraving
Laser Engraving
Δείχνει πως το προϊόν μπορεί να χαρακτεί είτε με διαμάντι είτε με με λέϊζερ. Η χάραξη σαν τεχνική εκτύπωσης δίνει πολύ επαγγελματικά αποτελέσματα. Οι τιμές μας περιλαμβάνουν πάντοτε την επιλογή της χάραξης σε όλες τα «τυπώσιμα» σημεία που φαίνονται στην περιγραφή του προϊόντος. Τα λογότυπα για προϊόντα που φέρουν αυτό το σήμα πρέπει να είναι σε αρχεία vector όπως .eps, ai, or.cdr. Οι γραμματοσειρές μετατρέπονται σε γραμμές και τα χρώματα γίνονται «συμπαγή», χωρίς «τόνους»και σκιές.
Features
Light and portable


Press button to activate torch


Sturdy design with inbuilt lanyard


Powerful LED light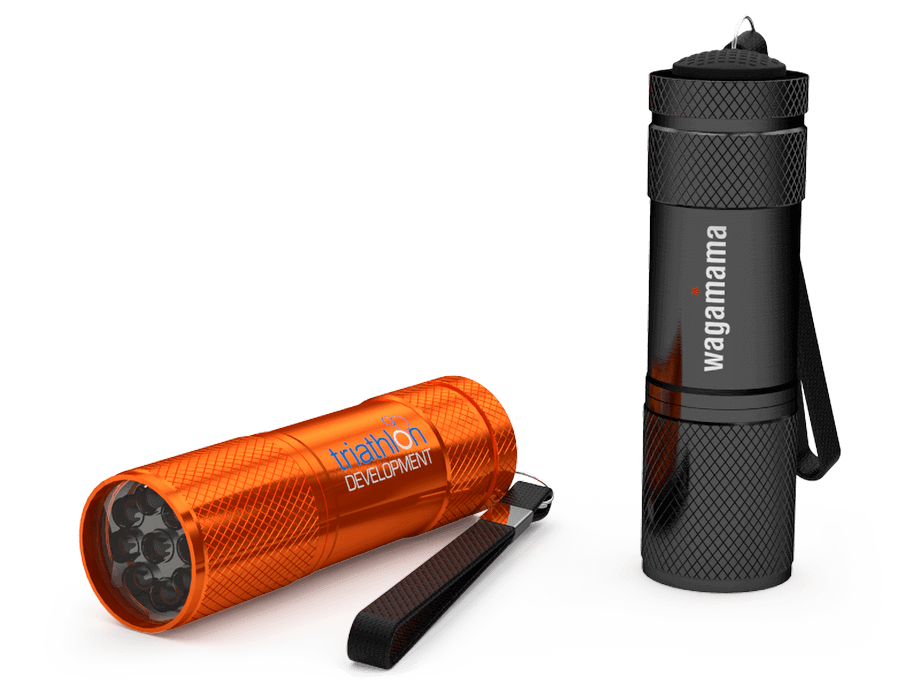 How they come

Services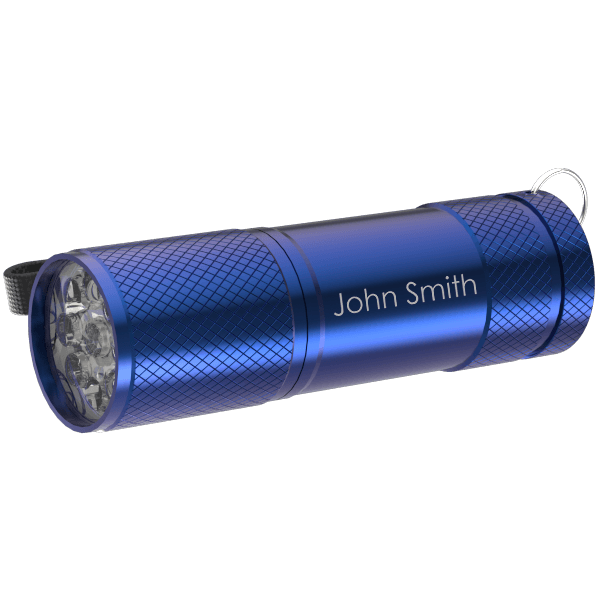 Individual Naming
We can engrave every item in your order with a unique name or serial number. These unique values will accompany your logo and slogan on the product. Our Individual Naming service is especially popular among schools and universities.
Accessories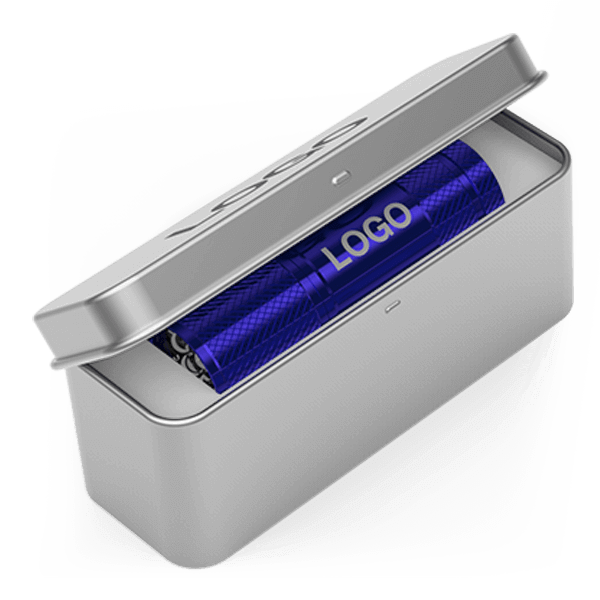 Presentation Tin Extra Large
The Presentation Tin looks great and also protects your Branded Promotional Product. It has a white foam cut-out fitted to the product and the top of the Presentation Tin features a large branding area ready to be printed with your logo.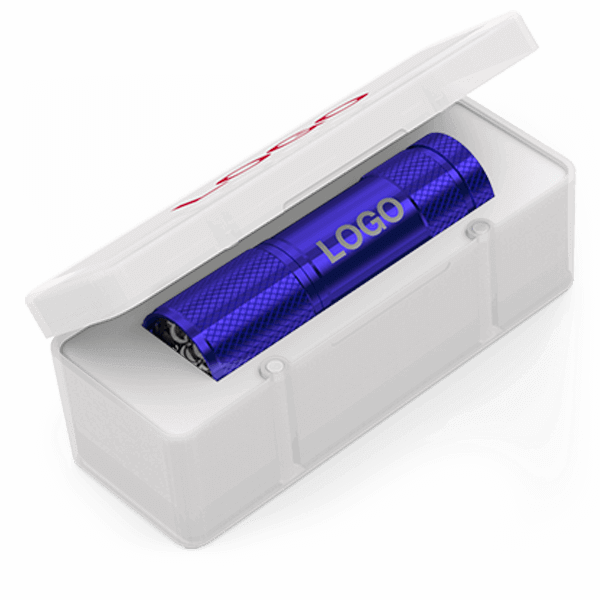 Magnet Box Extra Large
Made from a strong translucent plastic, the Magnet Box can fit a variety of products. The lid is keep securely shut by two small magnets. The Magnet Box has a white foam cut-out fitted to the product and the front of the box can be Screen Printed with your logo.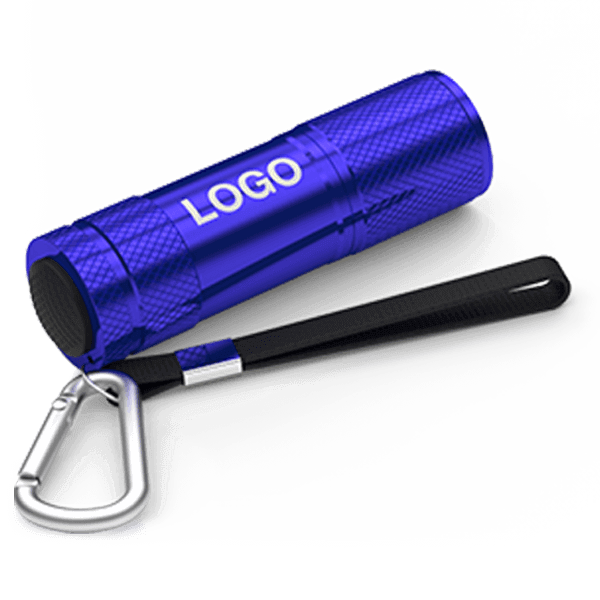 Carabiner
Made from a sturdy aluminium alloy, the Carabiner features a spring-loaded clasp that easily opens and securely closes to the end of the Promotional Product. The perfect accessory item that can attach to rucksacks, keyrings and more.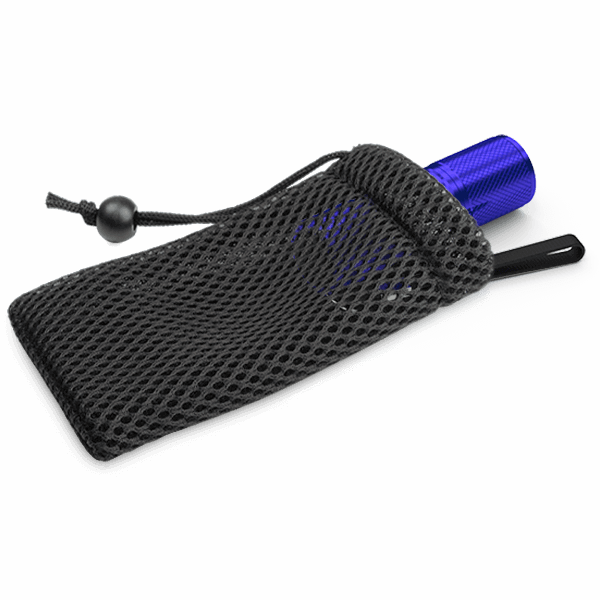 Fabric Bag
Made from a protective mesh fabric that's soft to the touch, the Fabric Bag is a handy accessory that will protect the Branded Promotional Product when its not in use. The drawstring mechanism at the top of the Fabric Bag ensures the product inside remains securely enclosed at all times.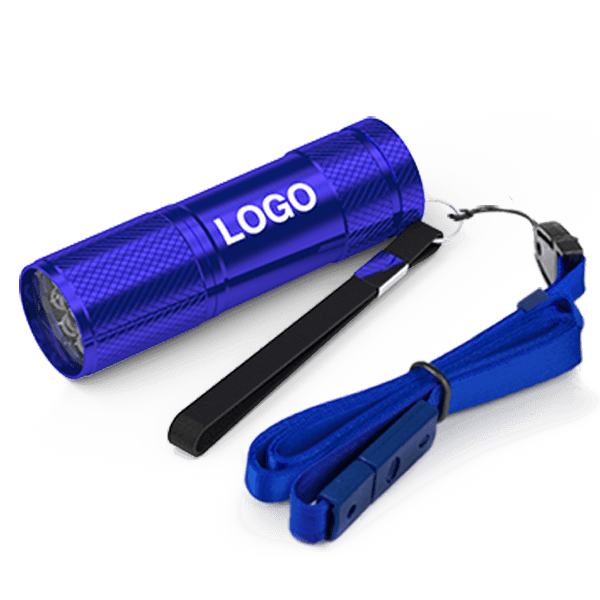 Neckstrap
The Neckstrap allows the user to hang the product around their neck, and is sold blank (no printing) and has a 7mm width.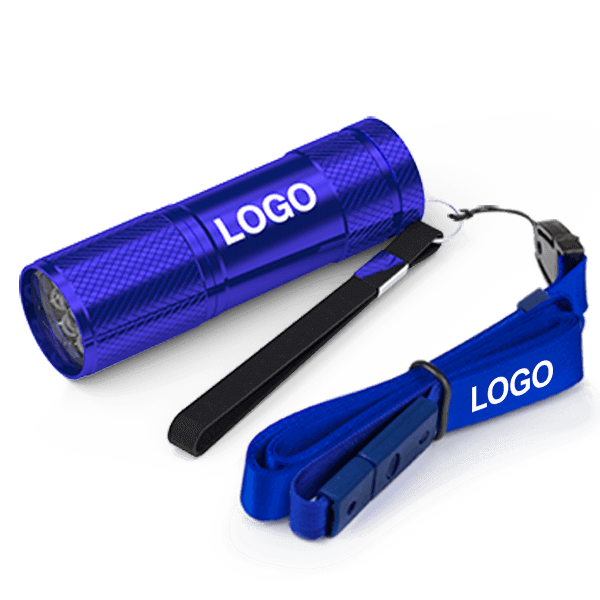 Printable Neckstrap
The Printed Neckstrap has a 12mm width and is printed with your logo. The neckstrap allows the user to hang the product around their neck.
Dimensions and Weight
Length: 85mm (3.35 inches)
Diameter: 25mm (0.98 inches)
Weight: 54 grams (1.9 Ounces)

Environment
Where plastic is used for non-visible internal parts, these materials come from 100% recycled sources

RoHS This product fully conforms to RoHS Directive (EU Restriction of hazardous substances).
Recent Reviews of Lumi
June 10, 2021
Great Service
Very responsive, helpful and quick turnaround. High quality product.
June 7, 2021
As a new business owner looking for…
As a new business owner looking for publicity merchandise, Adam was a fabulous guide helping me choose the right products at the right price to suit my budget. I will definitely be using Flashbay again for future purchases.
April 1, 2020
Quick response
Quick response, great quality and delivered exceptionally quick